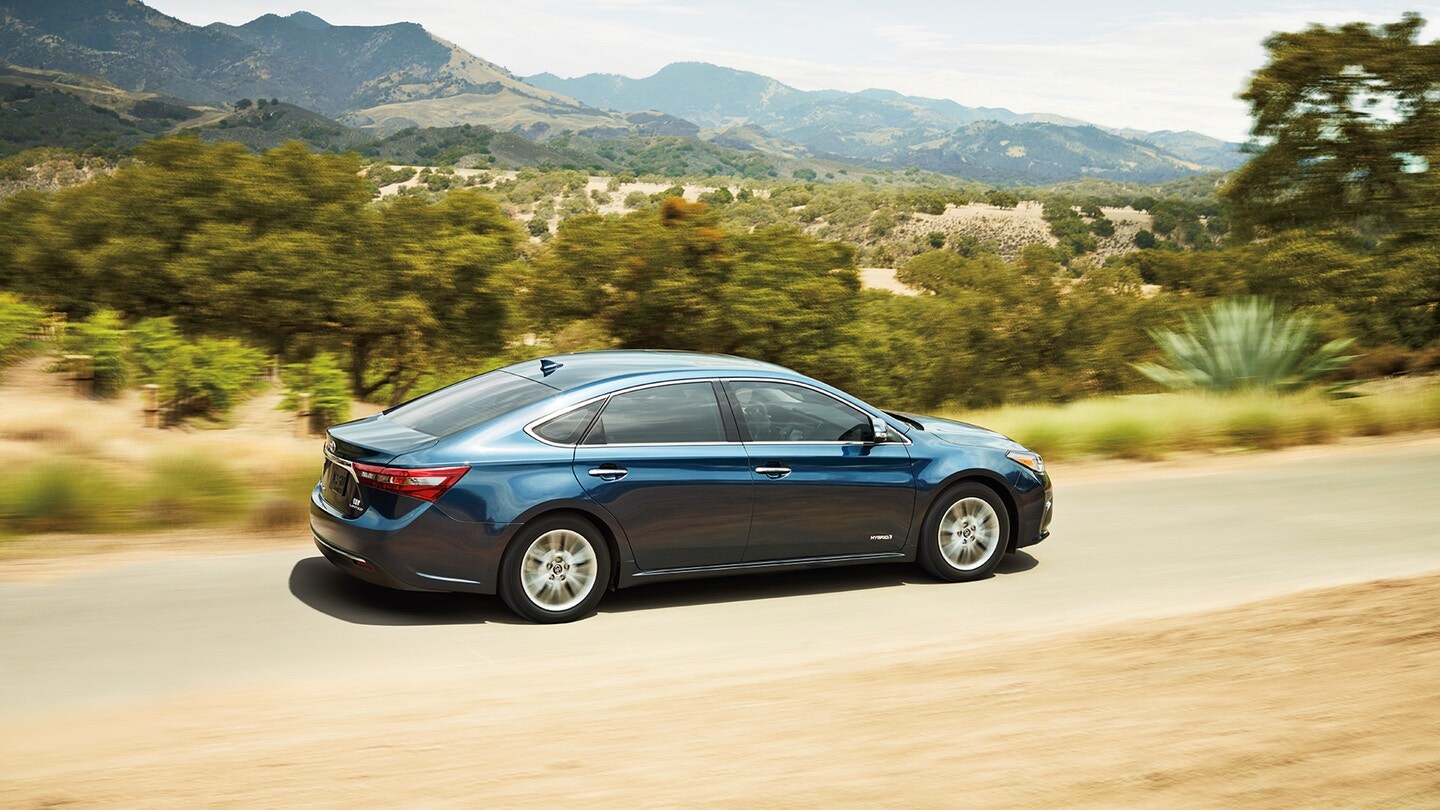 The Toyota Avalon has become synonymous with style and elegance, and the 2018 model continues that tradition by combining graceful design, state-of-the-art safety features, and the power and technology you desire in a luxury sedan. Backed by Toyota's long history of reliability and quality, the 2018 Avalon gives you plenty of reasons to chose it over other pricier sedans.
Trim Levels
The 2018 Avalon is a premier vehicle that gives you many options, especially when it comes to trim levels. Choose from eight trim levels, each of which has a few added extras that make it seem as though your Avalon has been designed just for you. Three of those trim levels are hybrids for environmentally-conscious consumers who want to save money at the gas pump.
Engine
Two engine options power the 2018 Avalon. Most trim levels come with a 3.5-liter V-6 Dual Overhead Cam (DOHC) 24-valve engine with dual independent variable valve timing. This gasoline-powered engine yields 268 horsepower and 248 pound-feet of torque, and is linked to a six-speed electronically controlled automatic transmission. Alternatively, hybrid trim levels offer a 2.5-liter DOHC 4-cylinder engine coupled with a performance sealed nickel-metal hydride (Ni-MH) battery that outputs 149 kilowatts of net horsepower.
Regardless of the engine you choose, the fuel mileage numbers are impressive. Enjoy an estimated 21 mpg in the city and 30 mpg on the highway from the V-6 powerplant or an estimated 40 mpg city and 39 mpg highway with the hybrid Avalon.
Performance
While the Avalon falls more into the luxury car category, it still benefits from Toyota's successful racing heritage. Racing-inspired paddle shifters on the steering wheel allow you to easily control your shifts, while the sport mode produces faster acceleration and better handling through the road's twists and turns. Diffuser panels beneath the chassis reduce turbulence and wind noise and create better handling characteristics. By infusing a stabilizer bar into its fully independent suspension, the Avalon gains a more composed ride. The Touring trim enhances an already-ideal suspension for the ultimate vehicle for long trips.
Interior
It's the little things that make driving an Avalon so special. Ambient lighting gives the Avalon interior a touch of class while adding visibility to interior features. Leather trimming and French stitching adorn all Avalon seats, and certain trims offer a 10-way power adjustable driver's seat and heated, ventilated front seats. Thoughtful enhancements extend to rear seat passengers as well, including a power sunshade in the rear window and a nearly-flat rear floor that maximizes available legroom.
Safety Features
When it comes to safety, the 2018 Avalon shoots for the stars. Avalon's safety features, including 10 airbags, earned the car five stars on its NHTSA overall safety ratings. Toyota's Star Safety System combines six systems to enhance the Avalon's overall safety: stability control, traction control, anti-lock brakes, electronic brake-force distribution, brake assist, and smart-stop technology. The Safety Connect system alerts authorities if the Avalon is stolen or involved in an accident, and 24-hour roadside protection adds even more peace of mind.